Quickly & Permanently Eliminate Urine and Pet Odors from Subfloor Without Priming!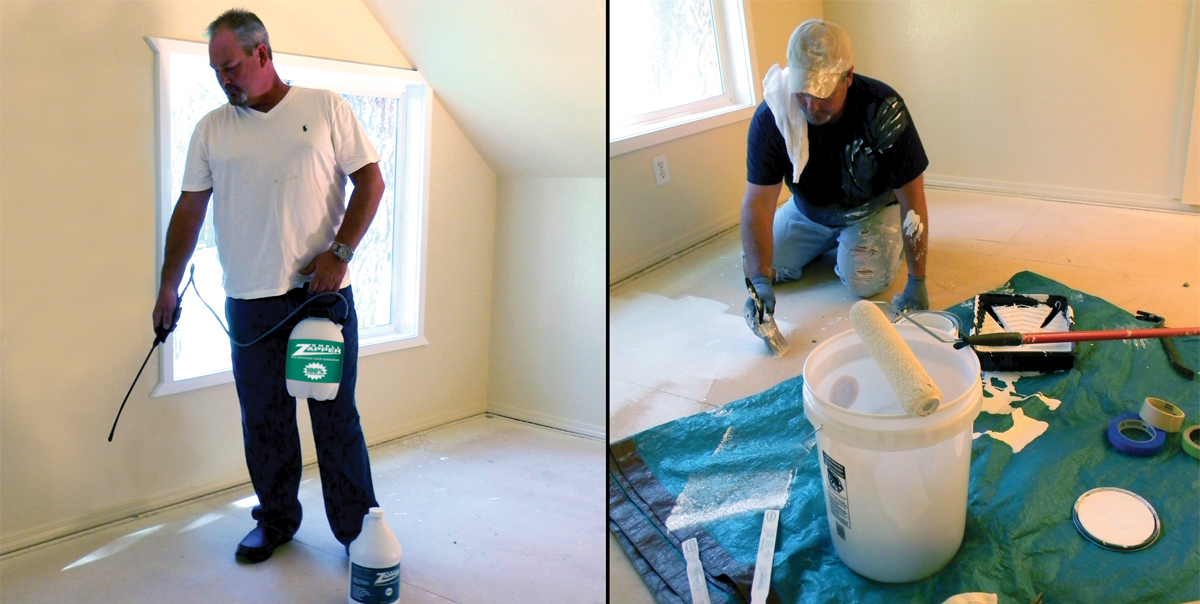 15 MINUTES OF SPRAYING OR 5 HOURS OF PRIMING
WITH SMELL ZAPPER®
Quickly Treat the Full Subfloor
Simple and Inexpensive
Clean, Fresh Scent
Install New Flooring Right After Treatment – NO DELAYS
Spray Under Baseboards and Tack strip
Extra Profit on Every Job
Warranties intact for full spread products
WITHOUT SMELL ZAPPER®
Wasted Time Painting Subfloor
Dry Time Delays
Materials & Labor Very Costly
Chemical Odor
Can't Immediately Install Flooring
Can't Paint Under Baseboards or Paint Tackstrip
Customer Paints Their Own Subfloor – No Profit and multiple trips
Odors LIKELY to return
Warranty Concerns for Full Spread Products

No More Painting Subfloors
No More….
Subfloor Treatment Instruction Video
Application 
Application Instructions
Spanish
You can find cheaper products but you can't find better!
Bio-engineered to digest organic waste and smoke odor. Instant odor control by neutralization of the malodor by eliminating it's source. Contains a cultured blend of live bacteria, enzymes and special bioactive solubilizing agents. Safe around pets and children. Leaves no residue behind.